Working at
ACG School Jakarta is a private, independent, co-educational Kindergarten to Year 13 day school located in South Jakarta, Indonesia. The school is a member of ACG Education who own and operate seven schools in New Zealand, Vietnam and Indonesia.
ACG School Jakarta is governed by the foundation (Yayasan) and is a registered school with the Ministry of Education and Culture of Indonesia. ACG School Jakarta was founded in 2004 and has grown steadily from a small primary school to a comprehensive Kindergarten to Year 13 international school. ACG School Jakarta is unique in that it is permitted to enroll students who hold passports from Indonesia and other parts of the world. The school's central location serves families who are employed by embassies, multinational corporations and other businesses. We have a non-selective admission policy and serve the needs of the expatriate and local community in Jakarta. We have approximately 40 nationalities represented and the language of instruction is English. ACG School Jakarta operates a two-semester school year – August to December and January to June respectively for Semesters One and Two. There are at least 180 school days in the teaching year.
If you're committed to excellence, and highly-qualified in your field, consider joining ACG School Jakarta. Our school is led by a team of highly-qualified teachers and support staff, who benefit from outstanding facilities, a well-resourced environment and an engaged student body.
We are looking for teachers who
teach effectively

complete administrative tasks efficiently

set standards and assist students as required

oversee the needs of students
How to Apply
Please review the documents links above before applying.
Application Letters and CV's should be sent to the Principal – Shawn Hutchinson – Shawn.Hutchinson@acgedu.com
If shortlisted, you'll be invited to tour our school and meet some of our senior management.
You'll then be contacted to book an interview time. This can be via video conference if travel is an issue. Come prepared to discuss your experience and why you'd like to work with us, and provide identification for our police vetting form.
As a trial, we may ask you to teach a lesson – you'll have ample time to prepare.
We'll contact two of your referees, one of which must be your current or most recent employer.
If you're successful, we'll let you know over the phone or in person, then confirm the offer in writing. The HR team can answer any questions you may have.
If you agree to the terms of your agreement, sign and return the documents.
Enter your personal details into our HR Information self-service portal.
Your new manager will be in touch to arrange for your induction. Welcome to ACG School Jakarta!
Please mention www.leopardfish.com in your application
Teacher Benefits
Salary Benefits and other contract details available here SBLE 2020-2021,,,
School Facilities

ACG School Jakarta's modern, purpose-built facilities provide an outstanding environment for learning and growth. Situated in beautiful grounds, and conveniently located in South Jakarta, our campus is easily accessible from the Ring Road, with safely controlled entry and exit, low visibility and no perimeter roads.

Purpose-built to the highest standards, the campus includes 30 classrooms, two science laboratories, a technology centre, music and art rooms, and incorporates a Musholla (Prayer Room) to support the strong Indonesian values that underpin the school. A multi-purpose sports centre, swimming pool, auditorium, multi-use covered court and a junior soccer field with surrounding athletic track provide numerous sporting and recreational opportunities for students.

Principal
Shawn Hutchinson
Curriculum
IB PYP,Cambridge, IB DP As an International Baccalaureate World School and Cambridge Assessment Centre, ACG School Jakarta offers programmes that innovatively incorporate the requirements of the Indonesian national curriculum into the school programmes. Currently, 100% of all Year 12 students are IB Diploma Programme or IB Courses candidates, and their progression to the examinations at the end of Year 13 is monitored closely. At times, test results may lead to small numbers of students optng not to take the IB examinations. The IBDP is an internationally recognised, rigorous university preparation programme. IBDP graduates are keenly sought after by many prestigious universities around the world.
Welcome to ACG School Jakarta. Situated in South Jakarta, our school community is inclusive, warm and friendly and offers the highest of academic standards and pastoral care. We are a dynamic school offering a global education to students from around the world. The International Baccalaureate Programmes and University of Cambridge qualifications we offer provide the basis for smooth progression and easy transition between Primary and Secondary. Our passionate, experienced teachers are professionals who are willing to go the extra mile to ensure that all students are offered the opportunity to fulfill their potential both in and beyond the classroom.
The quality of teaching and learning at ACG School Jakarta and our teachers' ability to know our students sets us apart from other schools. As Sir John Graham and Dawn Jones, co-founders of ACG, wrote "Excellent teaching is at the heart of high quality learning. Students should be motivated by teachers who love their subject, are highly skilled in communicating their knowledge, enjoy what they are doing, and gain immense pleasure from working with young people." Learning and a foundation of excellence are central to ACG School Jakarta. The result is that, whether our students are local or expatriate, returning to Indonesia from overseas, transitioning from another school in Indonesia or seeking places at top universities around the world. ACG School Jakarta students are invariably well-equipped to take the next step in their education. We are a proud community where our core values of Excellence, Partnerships, Integrity and Compassion underpin all that we do. Education here means so much more than the pursuit of academic results. Sports, the arts, and community service are all central to the balanced learning programmes we offer. We are acutely aware of our obligation to prepare young people to make their way in the world as confident, caring and responsible citizens. Great schools are built on the efforts of good people, and I believe that our teachers and students are among the very best. Why not come and judge for yourselves? We would be delighted to meet you.    
Jakarta is the capital city of the Republic of Indonesia. Jakarta is a huge, sprawling metropolis, home to over 10 million people with diverse ethnic group background from all over Indonesia. During the day, the number increases with commuters making their way to work in the city and flock out again in the evenings. Located on the northwest of Java Island, the province of DKI Jakarta has rapidly expanded through the years, absorbing many villages in the process. In fact, Jakarta is a conglomeration of villages known as kampung, now crossed by main roads and superhighways.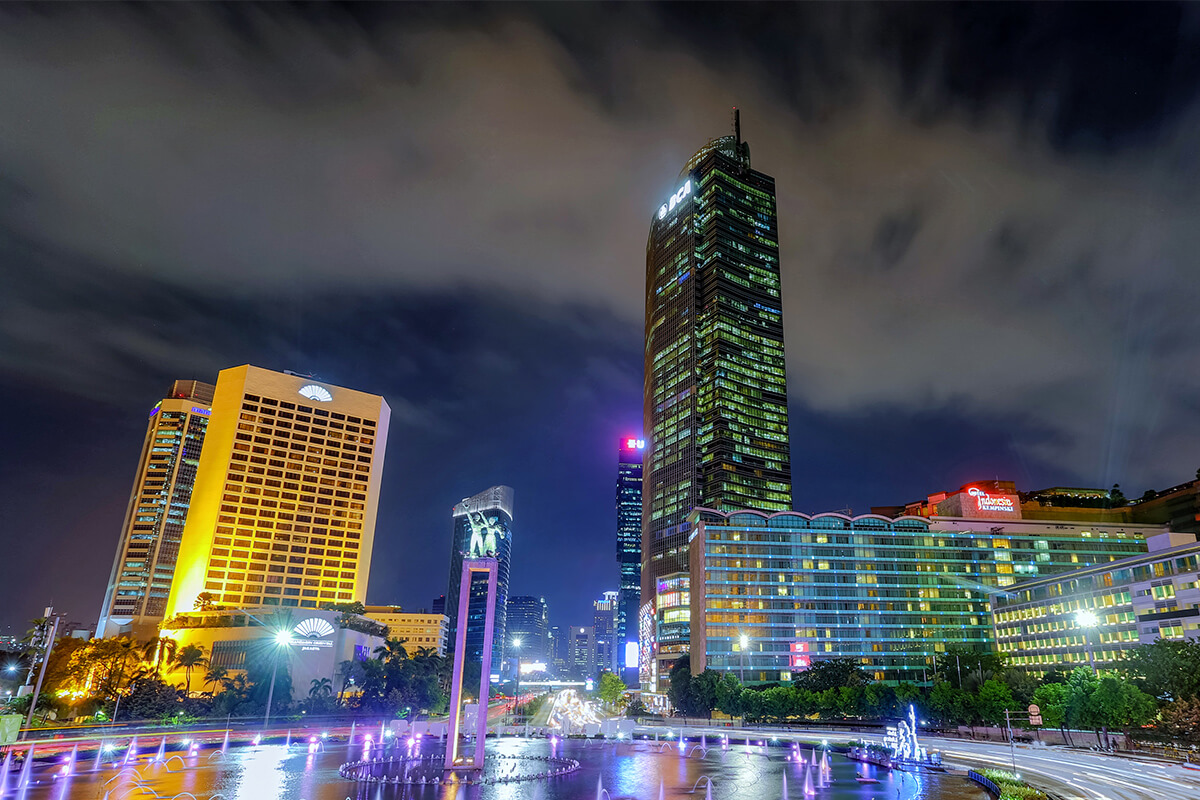 It is of the local experience in the city, that you may drive down one wide avenue one minute, then suddenly find yourself squeezed into a small street together with scores of cars and motorbikes. With its many suburbs, Jakarta has become a megapolitan city. Therefore, when you visit Jakarta it is best to invest in a good map or rely on GPS to navigate around.Jakarta is not only the seat of the national government and the provincial government, but it is also Indonesia's political center. Moreover, Jakarta is the hub of Indonesia's national finance and trade. It is no wonder, that you will find Jakarta as a dynamic city, with around the clock activities throughout its populated area.This city is divided into 5 districts, namely Jakarta Pusat, Jakarta Utara, Jakarta Barat, Jakarta Timur and Jakarta Selatan. The term Jabodetabek refers to Jakarta-Bogor-Depok-Tangerang-Bekasi, the Greater Jakarta area consist of megacities surrounding the capital. Find our more at https://www.indonesia.travel/gb/en/destinations/java/dki-jakarta
---
ACG Jakarta
Your Comments will appear in here
If you would like to add a comment about this school please email you text to admin@leopardiish.com
All comments are moderated, any defamatory or abusive comments will not be posted.
Leopardfish reserves the right not to post any comment
---
Find out more about this school and the local competition with
Leopard
fish's
unique interactive map.
Click on a pin or select a school form the list underneath the map.
Australian International School,
Bali International School
Bandung Alliance International School
Bandung Independent School
Binus International School Simprug
British International School, Jakarta
Cita Hati Christian High School
Gandhi Memorial International School
Gandhi Memorial International School, Bali
Jakarta Intercultural School
Jakarta Multicultural School
Pasir Ridge Intercultural School
Penabur International School
Sekolah Ciputra, Surabaya
Sekolah Mutiara Nusantara
Sekolah Pelita Harapan International Kemang Village
Sekolah Pelita Harapan International Lippo Village
Sekolah Pelita Harapan International Sentul City
Singapore International School
Singapore School, Kelapa Gading
STB-ACS (International) Jakarta
Surabaya Intercultural School
The British International School
The International School of Bogor
The New Zealand Independent School
Tunas Muda International School Meruya